A domain name is one of the first requirements to doing any form of serious online business. It is  your website name. A domain name is the unique address where internet users can access your website or online business presence. 
A domain name of your business, is your business own unique identification on the web and always will belong to your business as long has you continue to make use that name.
We will handle all domain name registration stress for you.
Having your own business domain name allows you to use custom error pages to prevent website visitor from leaving your site because of broken links and other errors.
Some Factors To Remember When Selecting A Domain Name:
The smaller the better, long domain names are very difficult for people to remember.
Avoid picking a domain name that already have similar counterparts in use online, if you decide to pick one of these kind of domain names people could end up on your competitors website rather than your own business out of confusion as the result of close similarities
between the two domain names.
Use your actual business name or a name similar to your company name as your domain name.
A FEW OF OUR CERTIFICATIONS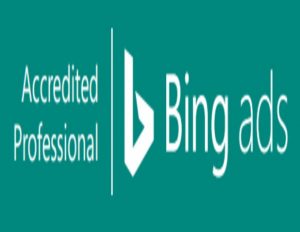 Thanks For Visiting Banjori Consulting